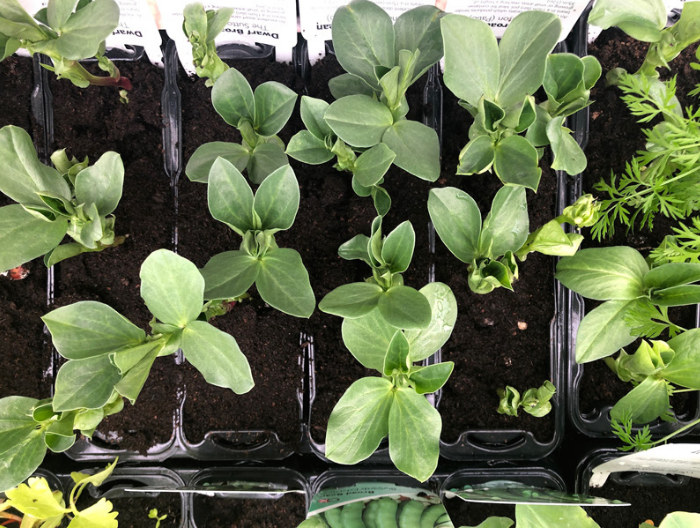 Many of you will be moving your seedlings outside for to harden off or maybe you are preparing to transplant. Hardened off plants are less likely to suffer from shock, slow growth and wilting leaves than seedlings that have been transplanted directly to soil from a cosy environment of a greenhouse, polytunnel or windowsill.
Introducing your seedlings to the wind, fluctuating spring temperatures, or even a late frost whilst in their transplant pots will further strengthen and increase your chances of a healthy plant. When you are ready to transplant to help your plants further you may want to consider laying mulch on top of your raised bed or prepared soil. Mulch will help further by regulating soil temperature and keeping the soil moist. Our natural organic mulch rolls come a few sizes and naturally biodegrade over the season, ideal for the organic gardener or market grower.
Simply cut an 'X' shaped hole in our biodegradable papers or films and pop the transplants in. 
Local garden centres usually have a great range of seedlings plants to transplant - are  you trying anything new this year ? We would love to hear from you @mulchorganic